When someone you love becomes a memory, that memory becomes a treasure.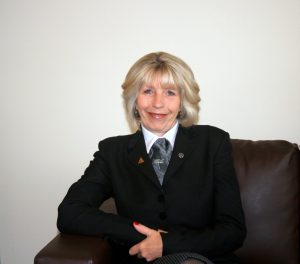 Jacqueline Wilson Independent Funeral Services
At a most difficult time in your life, we are here to support and guide you every step of the way.
Jackie, our Funeral Director, has 20 years experience within the funeral industry and holds the NAFD diploma in funeral directing.
We pride ourselves in attention to detail, ensuring that our families wishes are carried out in a professional and sensitive manner.
We offer a bespoke funeral service tailored to your requirements at competitive prices and are available 24 hours a day, 7 days a week, 365 days a year.
Latest covid 19 restrictions
Sadly, we still all find ourselves in very unusual and worrying times. I would like to assure you that we are taking all precautions within our premises to protect all of our families who are visiting us, either to make funeral arrangements or visiting their loved ones in our chapel of rest.
We will be asking everyone to hand sanitise when they enter the building and also when leaving and the use of masks will be required at all times  unless of course you are exempt from wearing them . We fully appreciate that this is quite uncomfortable, especially at such distressing time's but we must keep everyone safe and abide by government instructions . Our level of service will be just as it always has been and we are here to help you and advise on any questions you may have at any time. Our door is always open to you and the phones are answered 24 hours a day.
Numbers for mourners at funerals still remain at a maximum of 30, however this can vary slightly depending on different churches and crematoriums. We will be asking everyone who
attends a funeral to complete a track and trace form or they can check in via a smart phone if this is possible.
We will keep you updated on any further restrictions that are put in place and please do not hesitate to contact me should you have any questions or worries, as always I am here to support you and your families.
Take care and stay safe
Jacqueline Wilson
Feedback and Comments
If you'd like to comment on the service you've received from us and let others know about it, please complete the form at the bottom of the page and we'll put it on the site.
We wont publish your email address and we can withhold your name if you'd prefer, please let us know.
Here are some of the comments about the service we've provided:
To Jackie & Emma Thank you for looking after my Dad so well, and thank you so much for helping me through such a tough time, you both are truly amazing people. Love Nikki xxx
Dear Jacqueline, On behalf of our family i want to thank you for organizing the funeral service last Monday. We felt the whole service was a great success. You and your staff looked very smart and were very respectful and impressive. The organ playing was perfect and your choice of vicar could not have been bettered for the occasion. It seems a strange thing to say at this time but many of those present told us how much they enjoyed the service. Thank you again for providing the service and for giving us a good start to what was a sad but memorable day. Yours Sincerely Roger
Dear Jacqui Thank you again for all you did to make everything run smoothly and sensitively, and for all the comfort and reassurance you brought to us all as a family when you first came to visit us to make the arrangements. Very best wishes from all the family Joyce
Jackie, Heather, Emma & Team, We just wanted to express our sincere gratitude for everything you did for us. At such a difficult and emotional time your professionalism and personal approach made things so much easier to bear. Carol & Mike xx
Dear Jackie, On behalf of myself and family i wanted to thank you so very much for organizing my husbands funeral. Your compassion and kindness made it so much easier to cope with our sadness. Your staff were so professional and Mandy was such a comfort. Once again thank you so much for your attention to detail and organizing the ceremony i shall never forget . Yours Sincerely Jennifer
Dear Jackie, I would like to thank you and your team for your sympathetic and professional organisation of the funeral. You took all the worry away from us at this terribly sad time and we are all very grateful. Best Wishes Gill
Geoff, Ann, John Thomas and Katie
Dear Jackie, Just a few lines to say thank you so much for looking after Mum and us during this sad time. You and your staff are exemplary, compassionate and caring to a fault. Everything was beautifully done, Mum would have been proud and so pleased. Thank you again Love from Geoff, Ann, John Thomas and Katie xxxx
Thank you all so much for helping make Mum's funeral so special.
Dear Jacqueline, Thank you very much to both you and your team for such excellent service you gave to us at such a sad time. We really appreciated all our chats to help us get through the dreaded day. Your compassion and thoughtfulness combined with your professionalism made the whole day go smoothly . Your colleagues even on the day had a handkerchief and an umbrella to offer! Please pass on our thanks to everyone involved . Much love and thanks to you again
Jacquie, Please thank all your staff for making Ange's funeral go so well, smoothy and sympathetically. You were great. Regards
To Jacqui, I just wanted to write a note regarding the funeral of my Mum. On behalf of Dad, John, My Brother, Paul and Myself i would like to thank you and all your team for making what has been a very difficult time much easier to bear. We, with your help and support gave Mum a great send off and we would like to let you know that your support has been very much appreciated. Kind Regards Sandra
To Jacqueline Many thanks on behalf of my family for the support you gave us during the arrangements for my Mum's funeral. Professional, dignity and respect is what you and all your employees showed at all times. Thanks Owain Davies
Send us a message
We will be sure to respond as promptly as possible
Contact information
We have three offices. One in Clotton, Tarporley, one in Tarvin, Chester and the other in Upton, Chester.  Full information can be found here

E-mail
Jackie@jwifs.co.uk
E-mail
Tarvin@jwifs.co.uk
E-mail
Upton@jwifs.co.uk
Phone Clotton

01829 781572
Phone Tarvin

01829 740002
Phone Upton
01244 952540